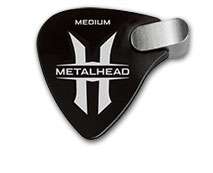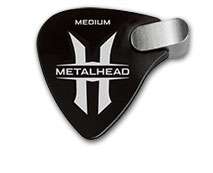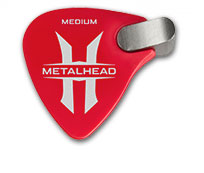 Hammerhead Metalhead
As revolutionary as the Hammerhead pick is, we actually took the Metalhead to another level. It features the same precision-cut plastics as the Original with an important addition, an extruded aluminum tip.
Now You Can Do In Days What Once Took Months
The difference is so dramatic that once you've played with a Hammerhead Pick, you'll never want to use your old picks again.
HAMMER-ONS
PULL-OFFS
TAPPING
SLIDE
HARMONICS
MORE CONTROL WITH A BETTER GRIP
PREMIUM NYLON PLASTIC
ANODIZED ALUMINUM HEAD